An innovative approach of your international HR to simplify your global expansion
Internationalisation is a vector for the transformation of organization and HR management practices. An international dimension requires companies to be global, agile and efficient in their human resources development strategy.
In the new international situation we are experiencing, human resources are at the heart of international issues:
∕ 45% of Small and Mid-Cap companies are held back by human resource issues in going international
∕ 60% of managers will significantly reduce their travel in the future
∕ 55% wish to rely on the presence of local international relays already in place.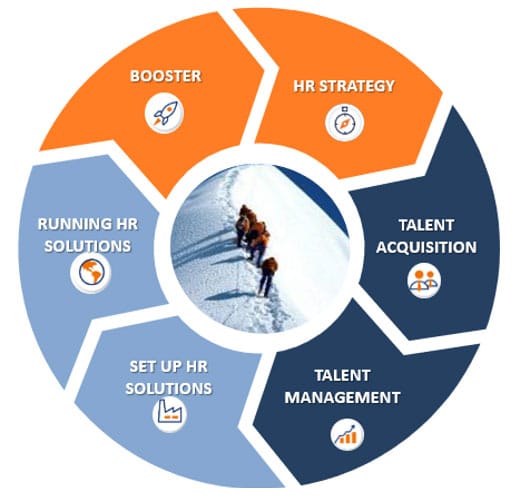 Companies in the process of expanding into foreign markets wishing to surround themselves with experts to optimise their development, reduce their risks and minimise their operational costs
International companies wishing to outsource local administrative, legal, social and fiscal constraints related to HR management
25 international recruitment experts in Europe, North America & Asia Pacific
22 specialists in Human Resources management
32 International Business Centres to host your employees
Selective networks of international experts to facilitate international mobility: tax lawyers, brokerage firms, world-renowned schools and universities…
360° international HR strategy
Complete and tailor-made support
Access to social & fiscal compliance in over 22 countries
Agile and bicultural teams
A permanent search for relevant solutions to meet our clients' issues
Global HR Solutions by ALTIOS
HR Diagnostics
Talent Mapping
International strategy Vs. HR strategy
Outsourced HR (prospecting, development and market animation)
Recruitment of international profiles (in your domestic market and abroad, in your target markets)
International mobility
Intercultural management
Performance monitoring and steering
Market integration,
Hosting & domiciliation
∕ Operational management of employees abroad
Immigration and compliance
Salary management
HR hotline
∕ Senior Advisory to Corporate Executives
Senior Advisory to Executives
Interim Management
Subsidiary management mandate / Directorship