Post Globalization: Hong Kong - Opportunities and Challenges
May 24th, 2023
10:00 – 11:00 (MEZ)
Since 2019, the world has changed in ways none of us could have predicted. Protests in Hong Kong, the pandemic, and the war in Ukraine are increasingly shifting and regionalizing the balance of economic power.
The world is changing and Hong Kong with it. What role will Hong Kong play in this regionalized world? Is there still a difference between doing business in Hong Kong and Shanghai or Shenzhen? Or is Hong Kong more than ever an important gateway to China, where it is increasingly difficult for Western companies to do business. Is it possible that Singapore will replace Hong Kong as the most important regional international hub in the long term?
Target group: Managing directors and board members with an interest in Hong Kong as a business location, persons responsible for Hong Kong and/or China business, specialists and executives (market development, expatriation, export, finance)
Hong Kong and its motto: One country – two systems.
Hong Kong's uniqueness compared to China and Singapore
Hong Kong as part of the GBA
Free trade agreements – an overview
Market entry strategies – Which is the "right" one for your company?
Case studies – How companies do business in Hong Kong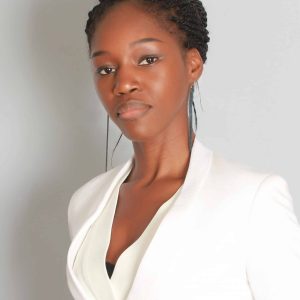 As the Business Manager of Altios Greater China, Irene Tchedre is responsible for assisting foreign companies to establish, maintain and expand business activities in Hong Kong/China's complex environment. With more than 10 years of professional experience, she has extensive knowledge and experience in dealing with the challenges and peculiarities of the Chinese market.
Irene Tchedre has a deep understanding of Chinese business culture and can help her clients build successful relationships with local partners and implement long-term business goals.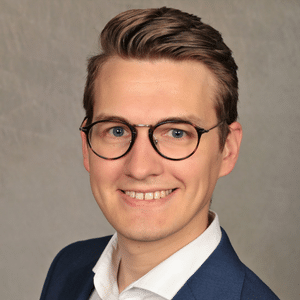 Marius Heickmann has more than 7 years of experience in internationalization consulting and cross-border project management. He successfully supports companies based in the DACH region (Germany, Austria, Switzerland) in their global market expansion. As Business Development Manager at Maier Vidorno Altios, he is based in Cologne and is part of our outbound team there.
At the University of Bonn, Heickmann successfully completed his studies in Asian Studies with a focus on business & society, especially in India and Southeast Asia. Every year he accompanies about 30 projects of our customers from various industries such as pharmaceuticals, medical technology, automotive, chemistry, mechanical engineering, electronics and automation.
As Head of Consulate and Chamber Engagement, Transport and Industrial at InvestHK, KC Lam is responsible for building networks with foreign consulates and chambers in Hong Kong. His team provides assistance and various services to the foreign business community in the city, helping to attract foreign direct investment.
Prior to joining InvestHK, KC Lam worked in the field of environmental technology and in commercial and technical roles at a major airline in Hong Kong. He holds a Bachelor's degree in Aerospace Engineering from the University of Bristol and a Master's degree in Manufacturing Engineering from Cranfield University.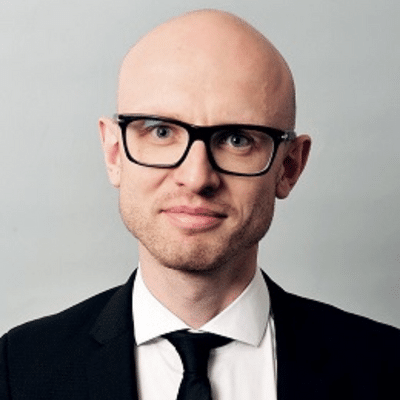 Hannes Farlock has spent most of his professional career in international markets, promoting and developing business relationships. Prior to his role in Hong Kong, he was Managing Director of DEinternational at the German-Russian Chamber of Commerce Abroad in Moscow.
Prior to joining the global network of German Chambers of Commerce Abroad (AHK), Mr. Farlock worked in Belarus, Ukraine and Germany, including business development in the IT and start-up sectors, as well as in the former TACIS program of the European Commission.
Mr. Farlock studied management in Austria and Lithuania and Russian and Eurasian studies in Saint Petersburg, Russia. He is currently enrolled in an Executive Diploma program in Organizational Leadership at Oxford University's Saïd Business School.

German Industry and Commerce Ltd (GIC) is the delegation of German business in Hong Kong. Since 1987, GIC has been the first point of contact for German companies with business interests in Hong Kong and the region, as well as for local companies with investment or expansion plans in Germany. As one of 150 AHK locations worldwide under the umbrella of the German Chamber of Industry and Commerce (DIHK), GIC has a mandate from the German government to promote German foreign trade, together with the German Consulate General and the representative office of Germany Trade & Invest. GIC is private sector oriented, neutral and independent.

InvestHK's vision is to strengthen Hong Kong's status as a leading international business hub in Asia. InvestHK's mission is to attract and retain foreign direct investment, which is of strategic importance to Hong Kong's economic development.
Looking to move into new international markets ?