Altios, partnering with Santander UK, for the Santander Navigator Launch event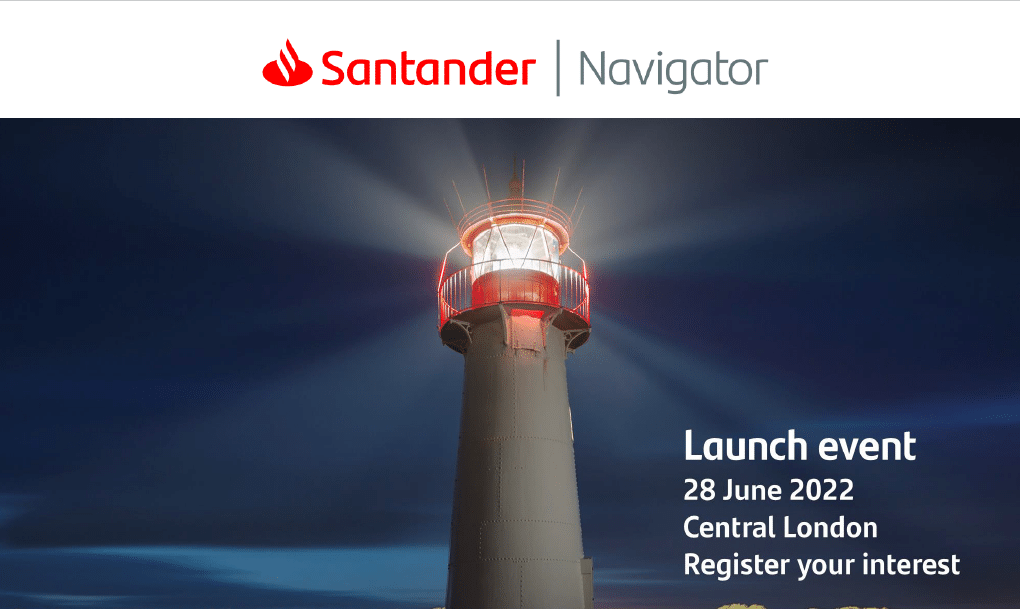 June, 24th, 2022
Altios, as one of Santander UK partners, invites UK businesses to join them for an immersive, multi-sensory journey of discovery.
As well as banking solutions, Santander offers end-to-end support for those looking to take the next step on their international journey – whether you're a seasoned international business or just getting started. This is why we are proud to be a selected Provider on the Santander Navigator portal, an innovative digital solution.

Join us at this launch event in Central London on 28 June!
You'll be taken on a multi-sensory journey of discovery and will have the opportunity to be one of the first to have a personalised demonstration from the people behind the platform.
The platform provides a unique gateway to:
– Identifying growth opportunities,
– Navigating red tape and regulation,
– Optimising logistics; and
– Building connections.
As every business is different, the platform can be tailored based on each company's needs. So no matter where it is on its international journey, Santander Navigator is here to help the company take the next step whether Santander client or not.
Looking to move into new international markets?