IT sector in Poland 2023: what opportunities for international companies?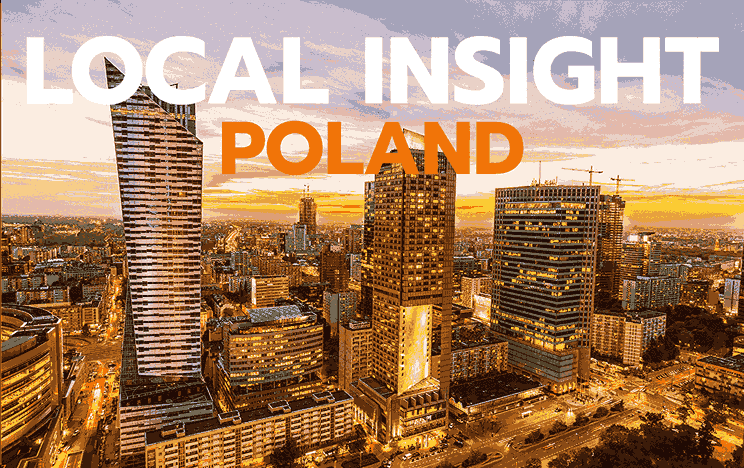 In 2023, the IT sector in Poland has been experiencing outstanding growth.
Also known as the "IT center of Europe", the Polish market is home to the highest number of domestic IT companies in the continent. This can be confirmed by the enormous interest of international corporations in opening their branches and large centers of tech services in Poland.
In this article, ALTIOS' experts share how foreign companies can seize great opportunities in the IT sector in Poland.
IT and software: the Polish market's driving force
The IT sector is responsible for generating 8-9% of the Polish GDP, while the share of software business is increasing.
The value of the market is around PLN 70-85 billion. Looking at the total revenue of companies (excluding micro entities), it can be estimated that the software and IT services sector alone accounts for approximately two-thirds of the entire market (about PLN 55 billion). This share is currently rising towards 70 %, which is typical for highly developed countries, where the demand for IT hardware is lower for the reason of high market saturation.
Following Clutch data, in Poland there are around 50,000 software companies. What an impressive number, considering that this economic sector is relatively new!
Different sized companies make up this market – from micro entities to branches of global corporation.
In 2022, Google has announced a huge investment coming in Warsaw. The company's purchase of office buildings in the capital is a sign of team development, and engineering recruitment in Cracow.
Other big brands like Samsung and Intel have decided to locate their R&D centers in Poland.
Except for large players, Poland is home to many local, competitive software houses and game developers.
What's interesting, there are two potential tech unicorns in Poland: Brainly and Booksy, which prove the entrepreneurial spirit of the country.
Investing in the IT sector in Poland: what are the advantages?
The main success factor for the industry is having highly skilled people. Poland appears at the top of all rankings that have the most talented programmers.
The COVID-19 pandemic has accelerated global digitalization process, which rebuild the plans for future – many so far traditional businesses were forced to start thinking about digital transformation or new digital channels.
In Poland, according to the 2021 DESI (Digital Economy and Society Index), Poland is still below the EU average in all categories. It is currently ranked as 24 out of 27 EU countries, while performing better in connectivity (21st position) and digital public services (22nd position).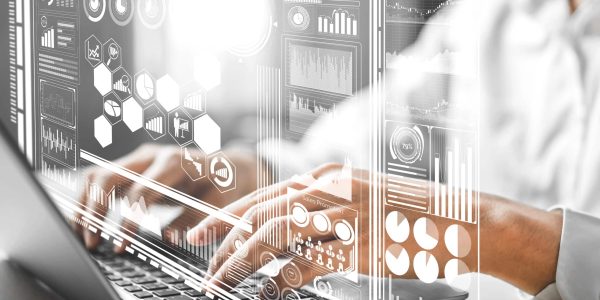 The low DESI ranking is due to the insufficient integration of technologies in companies. While companies understand the importance of digital transformation in their organizations, most of them do not plan to increase investments in this area, in the coming months. In the future, country market development will be driven by the digitization strategies of the public, business sectors, and the need to invest in labor-saving or productivity maximizing solutions.
What challenges when exploring the Polish IT industry?
Among the barriers to the industry's development, following issues could be pointed:
rising labor costs and talent draining, still moderately advantageous structure of the economy (relatively high share of simple processes and less advanced industries);
low awareness of the benefits resulting from IT investments in the SME sector (what could be changed by pandemic situation);
companies' capital shortages.
In 2021, the number of M&A transactions in Poland hit a record high of 329, and a big part of them was in IT/tech sector (around 30%).
In 2022, despite Ukraine War and economic situation, other acquisitions on the tech market could take place, like French group Hardis's acquisition of Polish Cloudity. On the other hand, Polish tech companies were also active in foreign acquisitions – like Blik's choice to acquire Viamo, or Vercom's acquisition of American MailerLite.
There is also visible growing interest in acquisition of cybers security companies.
The IT sector in Poland offer countless opportunitied for international companies looking to invest or expand. In fact, Poland is the:
1st country in CEE (13th globally) by smartphone penetration
Cheapest mobile data in CEE (USD 0.7 per 1GB)
2nd fastest growing European market for Revolut
90% of card payments in Poland are contactless
Our teams in Warsaw and Cracow can enlighten you further on this attractive sector, and support you through all the steps of your expansion. Book an appointment with one of our experts to discover our personalized offer.
Looking to move into new international markets ?