ALTIOS Group and Maier+Vidorno build the #1 international market expansion advisory firm dedicated to small and mid-cap companies
Paris, Cologne, New Delhi – 3 May 2021
Altios (450 people, 28 global offices in 22 countries) and Maier+Vidorno (350 people, 7 global offices and leading business consulting firm in India), announce they are merging their international resources. Leveraging their respective strong international expertise, marketing, and client management experience, with their international in-country delivery capabilities the two forms will establish the most comprehensive end-to-end international support platform dedicated to small and mid-cap companies expanding and operating globally.
1st international support network for small & mid-cap companies
32 global offices in 22 countries
The new network – operated in-house by Altios and Maier+Vidorno – provides a full range of professional services acting as a renowned trusted partner to support companies at every stage of their international journey on a worldwide scale. Services including global growth strategy, partner search and venture validation, local sales and business development, accounting, payroll and tax services, HR solutions including recruitment, outsourced employment and HR advisory services, cross-border acquisition, and site location for greenfield investment.
A new dimension spanning the globe
The alliance of Altios and Mzier+Vidorno creates a leading international market expansion services firms to allow companies to grow and navigate in different geographical locations with comprehensive, effective, and affordable solutions:
Over 50 years of combined experience in international trade and investment for growing companies
A unique and powerfum integrated international network of over 750 professionals in 32 global offices
A local presence in the worlds growing markets and key emerging hubs : USA, Canada, Mexico, Brazil, UK, France, Italy, Spain, Germany, Poland/Eastern Europe, UAE, India, China, Hong Kong, Singapore/South East Asia, Vietnam, Malaysia, New Zealand, and Australia
Operational solutions for every step of internationalization: Strategize – Expand – Set up – Invest

150+ validates and recognized partners in 50+ countries around the world
2,500+ market assessments completed, 3,500+ partners identified & checked, 1,500+ legal entities incorporated and administered,2,500+ C-Level recruitments, 450+ cross-border investment projects
We know what it takes to succeed internationally, and our clients benefit from it as a result
This merger aims to create long term value for our clients who believe that internationalization is a key asset for their growth strategy. The 8,500 Altios client companies all over the world will benefit form an increased network and extended expertise on the Indian market which is the 7th largest market in the world. The 1,500 M+V German-speaking client companie will benefit from Altios local presence in 22 countries to instantly access onto multiple major markets and fuel their growth on a worldwide scale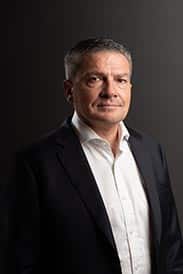 "Altios has been supporting businesses to expand internationally for 30 years, with a considerable increase in interest in our business model in the past few years" says Bruno Mascart, President and Co-Founding Partner of Altios. "Altios and Maier+Vidorno have a shared vision and our partnership enables us to take a big step forward achieving this. Our combined platform will add tremendous value to international companies, our strategic partners (Banks, Investment Funds, Trade Associations, Governments Agencies) and those seeking to expand their own international footprint" Says Bruno Mascart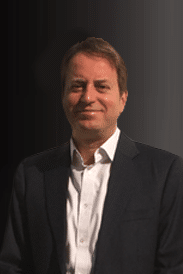 "There is a rapidly increasing demand for the type of integrated practical international expansion support services Altios and Maier+Vidorno provide. Having only focused on South Asia and in particular on India, our existing and future client base are now able to access a truly global support platform to accelerate and streamline their own international expansion" Said Klaus Maier, President and Co-Foundind Partner of M+V. "With a focus on increasing international trade and cross-border investments, we are working closely with ambitious businesses and other international partners to deliver the most focused, comprehensive and effective international expansion platform available."
Looking to move into new international markets ?