Doing business in Mexico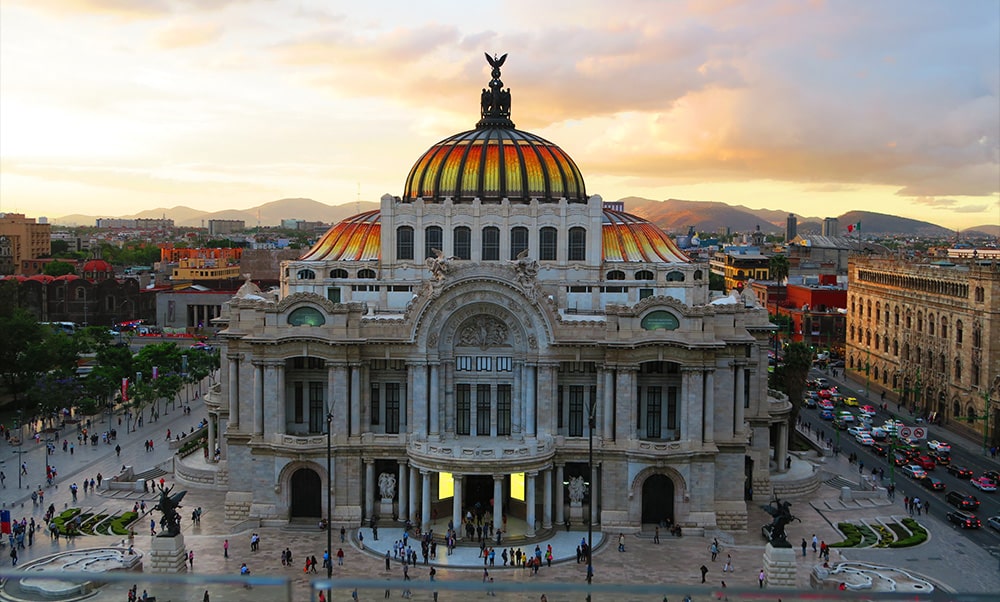 At the crossroads of civilization, Mexico finds itself in a favourable geographical position and doesn't lack for arguments to entice investors and international groups
At the crossroads of civilization, Mexico finds itself in a favourable geographical position and doesn't lack for arguments to entice investors and international groups. It is recognized for its workforce, competitiveness and immediate vicinity to world's largest consumer market—the US—which creates the ideal mix for doing business. In fact, the United States is the country's main commercial partner and receives some 80% of Mexico's exports.
In 2016, Mexico ranked among the 15 largest world economies and benefitted from an over 2% growth rate, which is expected to continue in 2017. This growth is spurred largely by strong domestic demand and supported by credit expansion and a significant influx of expat workers.
Mexico's economic landscape is made up of key industries, large international construction firms (Cemex), telecom companies (America Movil), agribusiness (Bimbo, Sigma alimentos), and agriculture (Gruma). These giants work alongside SMEs that, in contrast, have a much smaller presence on the international scene. That's the economical challenge Mexico is facing while it strives to set up SMEs on an international scale.
Mexico's industry gems: aeronautics and automotive
The Mexican automotive industry was set up before its aeronautics industry and attracts the world's attention. Erwan L'Helguen, Managing Partner America Latina at Altios International, says as much: "In the automotive world, setting up in Mexico is a must. The market is no longer flowing towards Europe or Asia, but rather to North America in general—and Mexico in particular." The world's leading carmakers are there, as well as all the first-tier suppliers, with second- and third-tier suppliers making inroads. A complete logistics chain has been set up, creating a large reservoir of companies where firms, SME's and VSBs work alongside one another. "The dynamic is powerful, expertise is plentiful and the workforce is very competitive," says Mr. L'Helguen.
The aeronautics sector is still young, but it has remarkable growth potential, as states Altios International's Managing Partner America Latina. "Over the last three years, the annual growth rate in this sector is about 15%." The biggest players in the market are there, including Airbus, Bombardier and Safran. "These large businesses want to expand the sector's logistics network—the demand is there—and we see a real willingness by authorities to invest in and welcome suppliers." In fact, Mexico isn't hiding its ambition to become the North American hub for the industry. The initiatives come from the state but also the private sector—like Safran, which financed a university that specializes in aeronautic jobs
Altios International in Mexico
Altios International has had a presence in Mexico since 2011, and we have a full portfolio of services and a network of experts at the fingertips of our Altios project manager—the client's number one point of contact. Erwan L'Helguen describes how Altios International can adapt to its clients' degree of internationalization. "We work alongside companies that want to set up in Mexico. We intervene for companies that don't yet have the means to maximize their implantation strategy. We also intervene more and more for companies that are already in the market but want to consolidate their revenue by growing their customer portfolio through local structure or external growth." The Altios International specialist also adds, "Take the auto example, for instance. We're in a position to put our clients at the negotiation table with major players in the automotive industry. We can also simplify the implementation process by coordinating investment projects or managing final details such as welcoming ex-pats and their families."
Opportunities to be seized
Erwan L'Helguen paints a global picture of the Mexican market. "The key to doing business here is to be present every day, close to clients, partners, suppliers. You have to keep in mind that Mexico has a Latin culture—proximity and the human aspect are fundamental." Altios International's advisory role and privileged position in Mexico are vital. "A foreign company has every opportunity to succeed in Mexico if they set up well and have the support they need to create their network. When these conditions are met, success will follow. Some clients have told us that Mexico will be their driving force!"
Some Figures
Population: 120 million
Currency: Peso
GDP (2015): $1.144 billion
Growth rate (2018): 2.4%
Capital: Ciudad de Mexico 20, 116, 842 inhabitants. Grand Mexico: 25M+ inhabitants
Main cities: Guadalajara (1.65M), Monterrey (1.5M), Ciudad Jerez (1.5 M), Puebla de Zaragoza (1.4M), Tijuana (1.38M)
Main clients: US (87% of exports), Canada (2%), Spain (1%)
Main suppliers: US (55% of imports), China (7%), Japan (5%)
Sources:
https://data.oecd.org/fr/mexique.htm#profile-development
http://www.diplomatie.gouv.fr/fr/dossiers-pays/mexique/
http://www.lemoci.com/fiche-pays/mexique/
Looking to move into new international markets?