How to hire and manage international talents?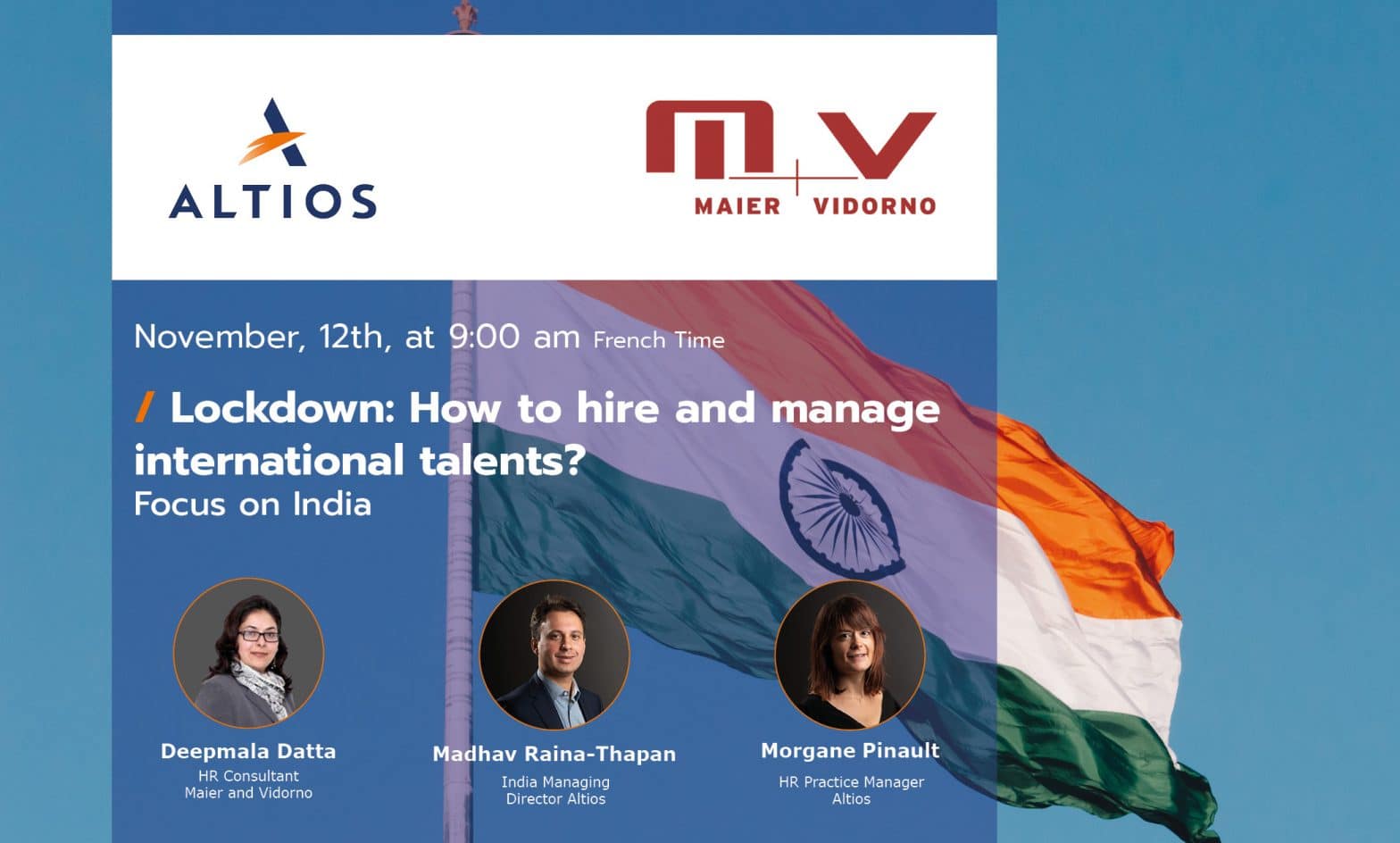 November 12th, 2020
European countries are facing a new round of shutdowns and restrictions in mobility due to an increase of Covid-19 cases, and borders are once again closed. Despite the local shutdowns, however, staying globally relevant is becoming increasingly important for companies.
In this challenging context, many French companies are scrambling to hire talents in their target markets in order to sustain their growth and build upon their initial investments.
ALTIOS along with our global partner M+V offered you the opportunity to participate in a dedicated webinar on key HR issues such as the recruitment and management of international talents, drawing from key experiences with European clients in India.
📅 November 12th, 2020

Lockdown 2020: How to hire and manage international talents?
Focus on India
How to hire & onboard the right talent from afar in a difficult socio-economic environment?
How to manage and retain your existing talent?
We look forward to sharing with you key experiences of our local experts
Watch and share the experience of local experts:
Morgane Pinault, ALTIOS – HR Practice Manager
Madhav Raina Thapan, ALTIOS India – Managing Director
Deepmala Datta, M+V – HR Consultant
Looking to move into new international markets?