Expert talks for Italian companies to develop in Russia.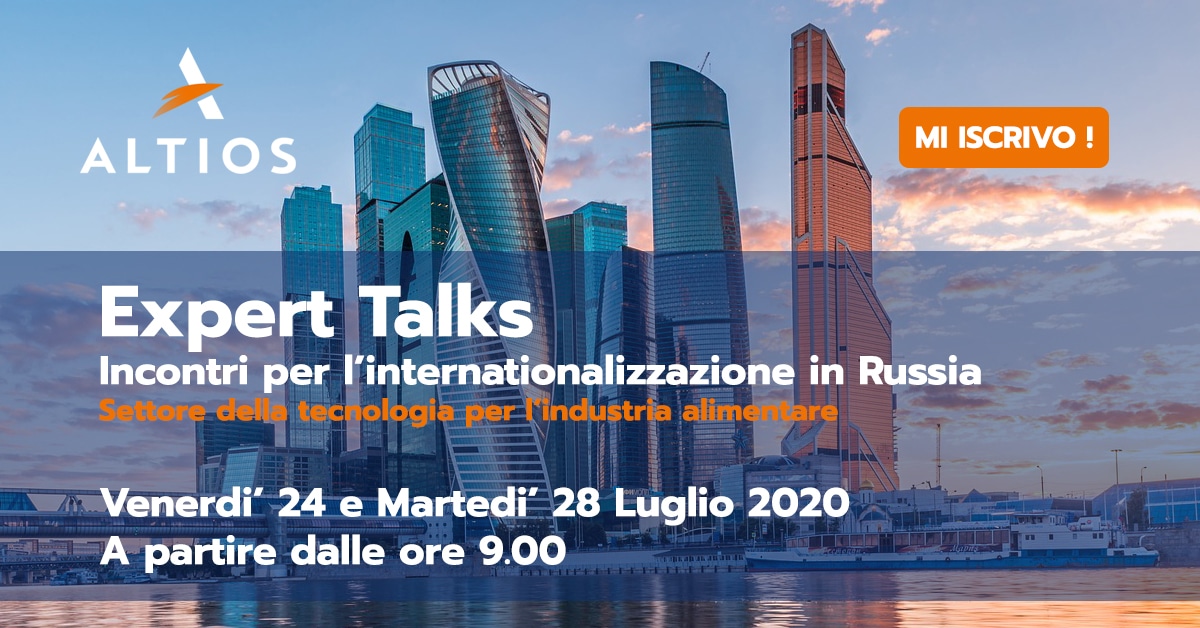 September 21th, 2020
You are an Italian company in the technology sector serving the food industry?
To deepen your knowledge of the Russian market and discuss specific projects or problems with experts operating there, Altios Italy organized experts talks:
📅 From 24th July to Tuesday 28th July
Georges Karev, our Country Director at Altios Russia, could help companies explore business opportunities during a 40 minutes appointment.
If you are still interested in developing on the Russian market, just contact us in Italy.

▶️ Contact Mirko Mottino or Andrea Magistrelli: m.mottino@altios.com or a.magistrelli@altios.com

Looking to move into new international markets?