RCEP Free Trade Agreement in Asia Pacific between 15 countries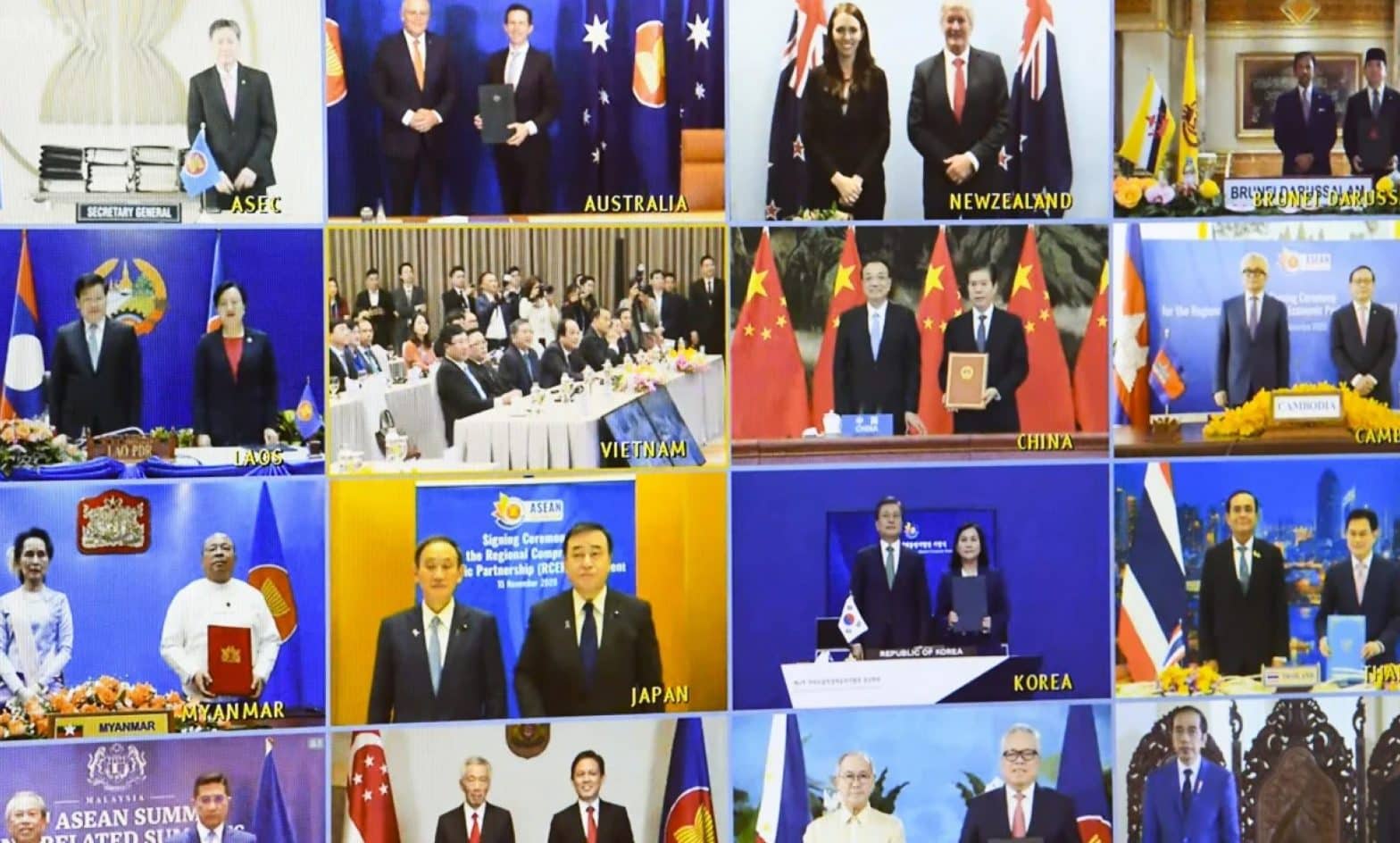 November 15th, 2020
RCEP is a Free Trade Agreement signed on November 15th after 8 years of negotiation between Asia Pacific major 15 countries : China, Japan, Australia, New Zealand, Korea and 10 ASEAN countries (Singapore, Indonesia, Philippines, Vietnam, Malaysia, Thailand etc).
The objective is to implement a regional commercial cooperation similar to the EU or NAFTA – focusing on the commercial side since the agreement does not cover labor or environmental standards.
This deal represents around 25% of global international trade and 30% of the global GDP in value, reaching population of 2.3 billion individuals.
What does this FT Agreement include?
Details haven't been published yet but it will include : bilateral tariffs/import taxes reductions, less constraints on FDIs, ease on regulatory aspects to export/invest within the RCEP area, strengthening regional supply chains
Applications : trading, e-commerce, intellectual property, test certifications, technology cooperation etc
Objectives :
Promote multilateralism and free trade in Asia, this agreement is a strong sign sent to the US (From China)
Balance trade exchange within the region (less dumping on textile coming from China for example)
Questions around this FTA
India : India pulled out of negotiations last year but RCEP members said they remained open to India's accession later on. The country is currently protecting its domestic industry as lower tariffs could impact local producers (especially agriculture)
Australia – China : experts says the RCPE won't make any difference regarding trade tension between Australia & China, we will have to wait for further detailed measures to judge since tariffs between two countries are already low.
How RCEP may help ALTIOS clients?
Further strengthen the economic center of gravity of Asia globally
Develop intra-Asian trade
Give more accessibility to regulated or highly taxed industry sectors in China, sign that China is opening up to multilateralism
Create opportunities for strong national industries in the region : for example cosmetics and F&B in Australia and promote these industries within the RCEP region
Organize country specifications to optimize regional trade
China will open up to import more food and commodities > opportunity for ASEAN countries, China will also open up its automotive sector > opportunity for Japan/Korea
Looking to move into new international markets?