Now more than ever by your side.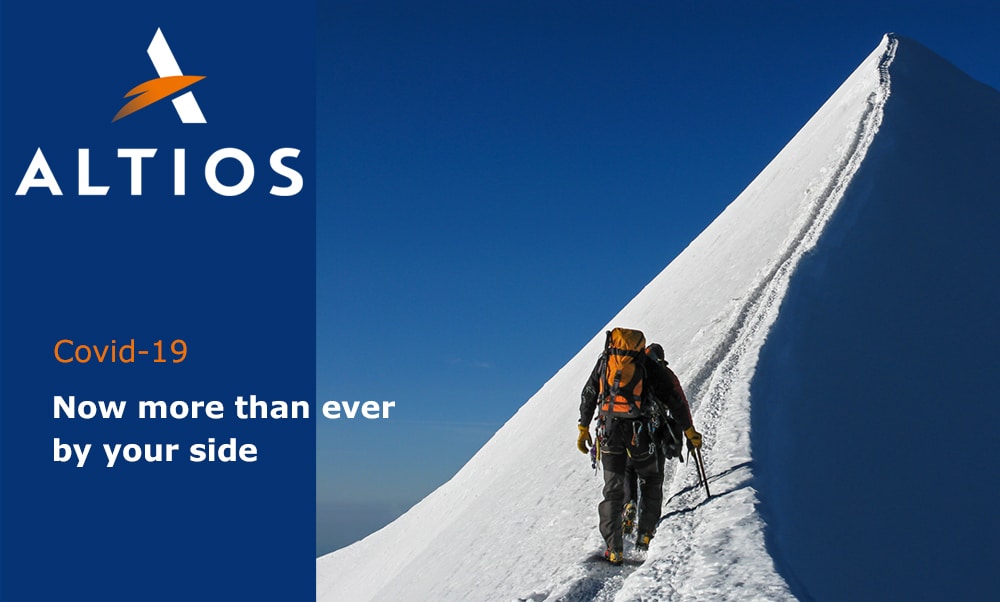 March 19, 2020
Dear clients, dear partners,
In light of the latest measures announced by our governments in order to fight against the global Coronavirus pandemic, we wish to reassure you on the capacity and determination of our teams to remain operational and at your service.
First and foremost, be assured of our dedicated support in the weeks to come and our collaborative commitment throughout the 22 countries where we are present.
We are equipped with a secure information system that allows us to maintain the continuity and reliability of our services, in order to stand by you as we face this situation. Altios France teams in Paris, Lyon and Nantes have been working from home since March 16th.
We will offer to reschedule our upcoming meetings by phone or video conference to continue working with you without interruption.
Though we may be unable to see each other in person for several weeks, all your contacts remain available by mail and on their cellphones and you will find their numbers in their email signatures.
In the current context of limited international travel, our 26 offices in Europe, the Americas, Asia and Oceania remain at your disposal. Our teams will contact you in the coming days to see how we can help – depending on your needs – to manage your businesses remotely in the countries where we collaborate.
We are entering a period that will require team spirit and solidarity.
We remain, more than ever, your trusted partner, determined to help you get through this challenging time.
Kind regards,
The Altios teams
Looking to move into new international markets?