Hong Kong: new business perspective
...as world's strictest pandemic rules are lifted.
October 27th, 2022
10:00 – 11:00 (MEZ).
Good news. Business travel to Hong Kong is about to get a whole lot easier. Since September 26th, the hotel quarantine has been lifted. Business activities in Hong Kong are expected to return to normal soon. Foreign investors also see this as a major step towards the Chinese borders also being reopened in the near future.
What does this mean for your business in Hong Kong and China? It may be time to rethink your China strategy.
Update your knowledge of the Chinese market and use this seminar as an impetus to review and, if necessary, adapt or even completely change your local sales approach.
Target group: Market entrants, but mainly companies that have been active in China for many years.
10:00 – Breaking news from Hong Kong with possible implications for future business in Hong Kong/China
10:05 – General Business Outlook for 2022
10:10 – Hong Kong's perspective as a leading Global Business Hub
10:25 – Questions and Answers
Zoe-Linlin ZHU is the Business & Investment Director of ALTIOS China.
She has more than 10 years of professional experience in multinational corporations.
Before joining ALTIOS, Zoe Linlin ZHU was mainly responsible for sourcing/production.
During the 3 years she ran her own consulting firm, she assisted international companies in handling various projects in China.
Her deep understanding of running a business helped her a lot in managing international projects and negotiating with different people and cultures in the future.
ZHU graduated in "Communication, Entrepreneurship and Business Development" from Lyon-III University and Institut Commercial Lyonnais in France.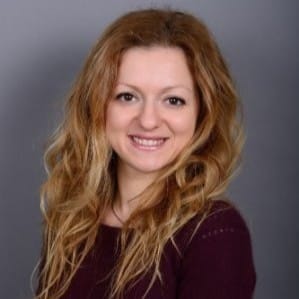 Maja Kovačević Coupé is a Business Development and Account Manager at Altios Hong Kong.
She has spent almost 15 years first studying, then working in Mainland China and Hong Kong.
Maja Kovačević Coupé has a solid knowledge and understanding of Chinese business etiquette and culture.
For the last few years, Maja has been closely following the situation in Hong Kong and its business environment. She would like to share recent evolutions and highlight why Hong Kong remains an important bridge between East and West.
To better plan the webinar, please register no later than October 26th, 2022. Register here.
The participation is free of charge.
Looking to move into new international markets ?