Expert talks to develop in Russia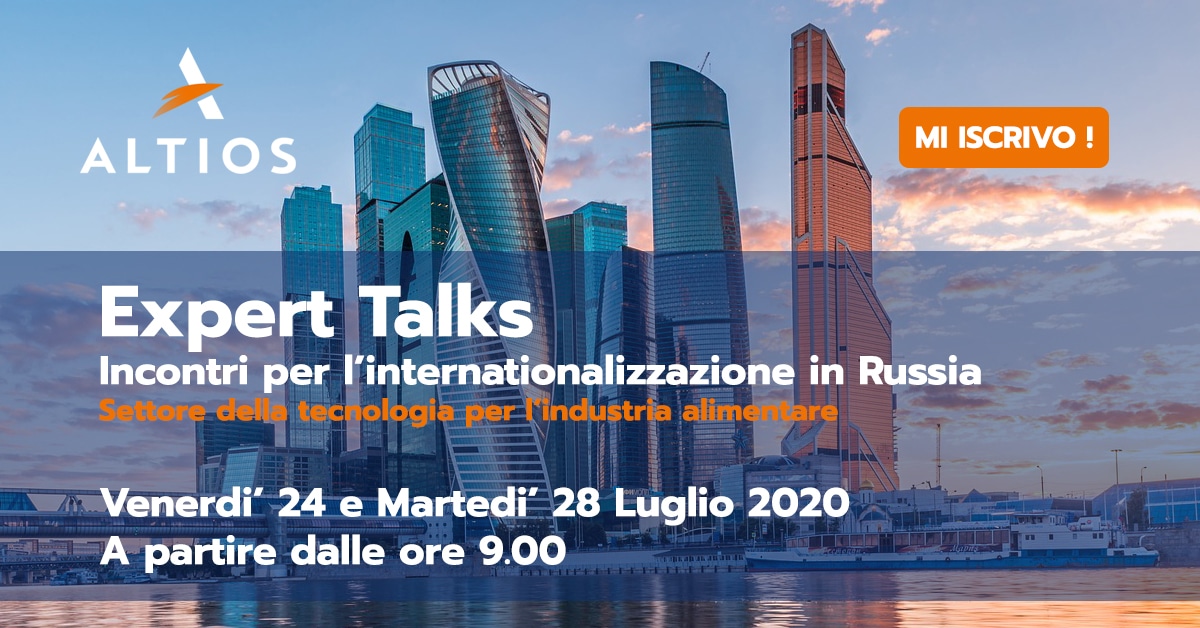 July 21th, 2020
You are an Italian company in the technology sector serving the food industry?
To deepen your knowledge of the Russian market and discuss specific projects or problems with experts operating there, Altios Italy is organizing experts talks:
📅 From 24th July to Tuesday 28th July
Georges Karev, our Country Director at Altios Russia, will help you explore business opportunities during a 40 minutes appointment.

▶️ Register now: http://ow.ly/LeF450ADJZU

Looking to move into new international markets?